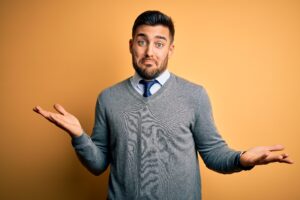 Ignoring the symptoms of periodontitis, an advanced form of gum disease, can make you vulnerable to potentially serious health complications. Just as you should not overlook signs of infection, you should not become susceptible to the thought there is nothing you can do to manage active problems. Our Diamond Bar, CA dental office is prepared to work with you to both help you understand your condition and your treatment options. Protecting your health in this way can help you avoid tooth loss and other complications associated with periodontitis.
Why Gum Disease Is Not Something To Ignore
Gingivitis is a problem you should not take lightly. With that said, it is something that can be reversed before permanent harm occurs. Many patients will receive preventive care that stops this early trouble from progressing to something more serious, but others will go without care until periodontitis develops. Unfortunately, gum disease at this stage becomes a long-term threat. As bacteria continue to multiply and damage surrounding tissues, you are vulnerable to tooth loss and complications from infection. The attachment loss and deepening of periodontal pockets can require professional attention to help you avoid further difficulties.
Recognizing The Signs That An Infection Already Affects You
There are several worrying signs of gum disease that you should know about. Early warning signs can include bad breath, a sensitivity to bleeding when you brush and floss, and problems with sensitive or swollen tissues. As time passes and periodontal pockets deepen, you can suffer from attachment loss that makes teeth feel loose, notable gum recession, and even problems with your general health.
Taking On The Effects Of Serious Gum Disease
With the right intervention, problems with more advanced gum disease can be managed. One way we can do this is by performing a gum graft to reinforce vulnerable areas. Another option is the pinhole surgical technique; this will allow us to move tissues without the need for gum graft surgery. Laser services to remove infected tissues can also help, as can osseous surgery and root planing to stop the buildup of bacteria.
Many people will either lose teeth or have such little support for them that they must be extracted due to periodontitis. If this is already something that you deal with, we can talk to you about restoring tissue health and preparing you for dental implant placement and restoration.
Talk To Our Diamond Bar, CA Dental Office About Treatment For Gum Disease
The consequences of gum disease can be more severe than you realize. Taking action about this matter by visiting a specialist can help you avoid further tissue damage, tooth loss, and general health problems! We are prepared to help you understand what is happening with your health and what you can do about your infection. If you are ready to find out more, please call our Diamond Bar, CA dental practice at (909) 860-9222.