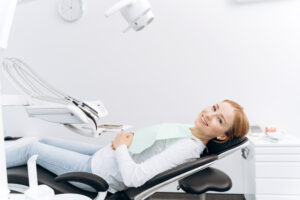 Just as there are different degrees of poor gum health, there are different responses that your Diamond Bar, CA periodontist can provide to treat you. For patients who are struggling with more severe periodontal problems, care can include treatments that rely on laser tools. Lasers offer greater precision, which reduces bleeding and better protects surrounding healthy tissues. The recovery after your procedure becomes easier with this approach, too, and the need for sutures is removed. At your initial appointment, we can evaluate you to determine what your treatment needs are and work out a plan to protect you against the consequences of gum disease.
The Impact Of Advanced Gum Disease On Your Well-Being
Gingivitis, the first stage of poor periodontal health, can be reversed with timely hygiene efforts and help from a general dentist. Unfortunately, bacteria that cause this infection will create worsening complications for you as they multiply and spread. Harmful microbes that accumulate in this way put you at risk for problems like tissue damage and attachment loss that can build to tooth loss. There are also links between advanced gum disease and general health issues, including serious threats like heart disease and dementia!
Why We Offer Periodontal Care With Laser Tools
Advanced periodontal services can control more severe forms of gum disease, helping patients who are at risk for tooth loss and other concerns. The LANAP protocol is a form of laser treatment that takes care of the bacteria that are causing your infection and inflaming your gum tissues. Lasers remove these bacteria and the unhealthy gum tissues, which helps to stop further infection issues and encourage new growth. This solution can offer welcome results with surprisingly conservative care, and it can encourage a faster and easier recovery than treatments with manual tools can offer.
Creating A Smart Strategy For Fighting Poor Gum Health
An evaluation with a specialist is important when you have concerns about gum disease. Letting the problem remain untreated can put you at risk for serious issues, including tooth loss. We assist patients who have experienced the negative effects of this condition. Beyond offering laser treatments, we offer care for those who experience worrying gum recession, those who have already experienced tooth loss, and more! A successful treatment strategy can help you regain confidence in your well-being and smile.
Talk To Your Diamond Bar, CA Dental Office About Fighting Gum Disease With Lasers!
Through the use of laser technology, our practice can assist those patients who are struggling with more advanced health issues linked to periodontal disease. If you have questions about the role of lasers in care, or if there are any other services we can offer to address your gum health, please call our Diamond Bar, CA periodontal practice at 909-860-9222!